Crafting Timeless Looks for Your Most Cherished Moments
In life's most memorable moments, every detail becomes a lasting memory. At M'Bardot, we understand the weight of these occasions.
Our formal and bridal styling services are crafted not just to beautify, but to embody the emotion, excitement, and essence of your special day.
With meticulous attention to your vision, our seasoned stylists bring to life looks that are both timeless and reflective of your unique personality.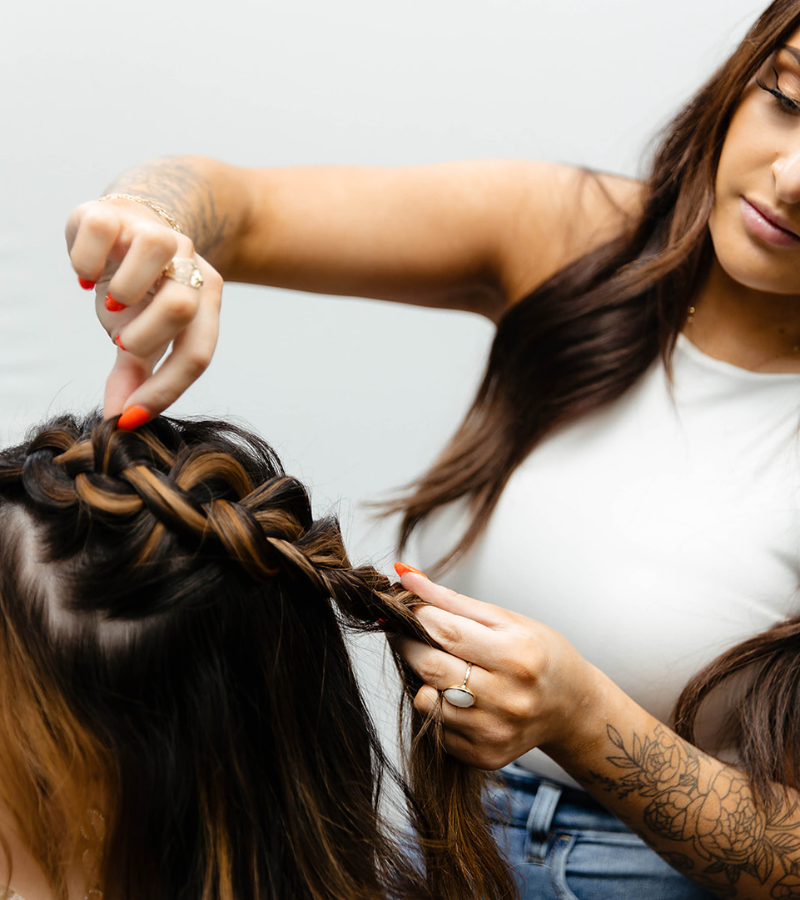 Elevate Every Occasion: Event Styling at M'Bardot
Every moment, from the most glamorous events to the everyday milestones, deserves a touch of elegance and style. At M'Bardot Salon, we believe in capturing the essence of these moments through our expertly crafted hairstyles.
Proms & Homecomings:
Step into the spotlight and let your hair do the talking. Whether you're aiming for classic beauty or a contemporary twist, we've got the expertise to make sure you're the belle of the ball.
Interviews:
First impressions count. Approach every interview with confidence, knowing your hair reflects the same professionalism and dedication you bring to your role.
Dates:
Whether it's the first date or the hundredth, enchant with a hairstyle that speaks volumes about your confidence, charm, and charisma.
Everyday Glamour:
Who says you need a red carpet to flaunt an exquisite hairstyle? From lunches to dinners or just because, elevate your daily look with a touch of M'Bardot magic.
Our Styling Services:
Half Up or Full Up Style: $72 Crafted with precision and creativity, this style is perfect for those looking to combine elegance with a touch of playfulness.

Blowout and Curl: $50 Achieve that effortless bounce and shine, perfect for any event or just because you deserve to feel fabulous.
Life is full of occasions, big and small. Let us be your partner in making each one unforgettable.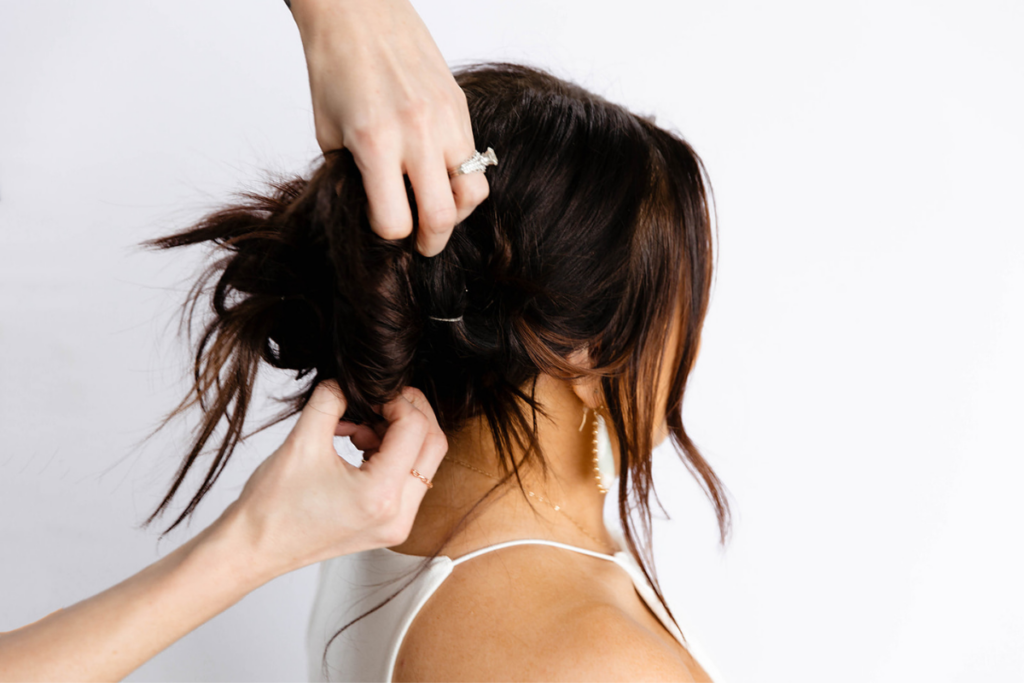 The Bridal Experience at M'Bardot
Your wedding day is not just an event; it's a tapestry of cherished memories in the making. At M'Bardot the Salon, we're passionate about ensuring you radiate elegance and confidence as you walk down the aisle.
Every bride deserves superstar pampering, and our bridal styling is meticulously crafted to echo your vision, without stretching your budget. As we join you on this beautiful journey, we provide a tailored pre-wedding checklist, guiding you through each step to achieve the perfect look. Whether it's your hair cut and color, waxing, or a bonding session over manicures and pedicures with your maid of honor, we've got every detail accounted for.
Our Bridal Offerings Include:
Bride Updo: Starting at $75
Wedding Party Updo/Half Up: Starting at $70
Trial Updo: $55

Please note that prices may vary due to hair length and thickness. A consultation or trial provides an exact price, with additional costs for embellishments and extension work.

On-Location Bridal Service:
Looking to bring the M'Bardot touch directly to your venue? We're thrilled to offer on-location bridal services. This requires a $100 non-refundable deposit at booking and is payable in cash on the day. Any applicable travel and parking fees will be added. For detailed pricing, do reach out to our salon directly.
At M'Bardot the Salon, we're not just about beauty; we're about making your special day seamless, memorable, and uniquely yours. Call us today and let's embark on this beautiful journey together.
As you step into the most magical chapter of your life, trust us to be with you every step of the way, ensuring your beauty mirrors the joy in your heart. Kindly fill out the application below so we can better understand and serve your wedding day aspirations.