Unlock the secret to voluminous, lengthy, luxuriously textured hair with M'Bardot's premium extension services. Whether you desire a cascading waterfall of locks, a thick mane, or just a touch of added volume, our extensions are tailored to seamlessly blend with your natural hair.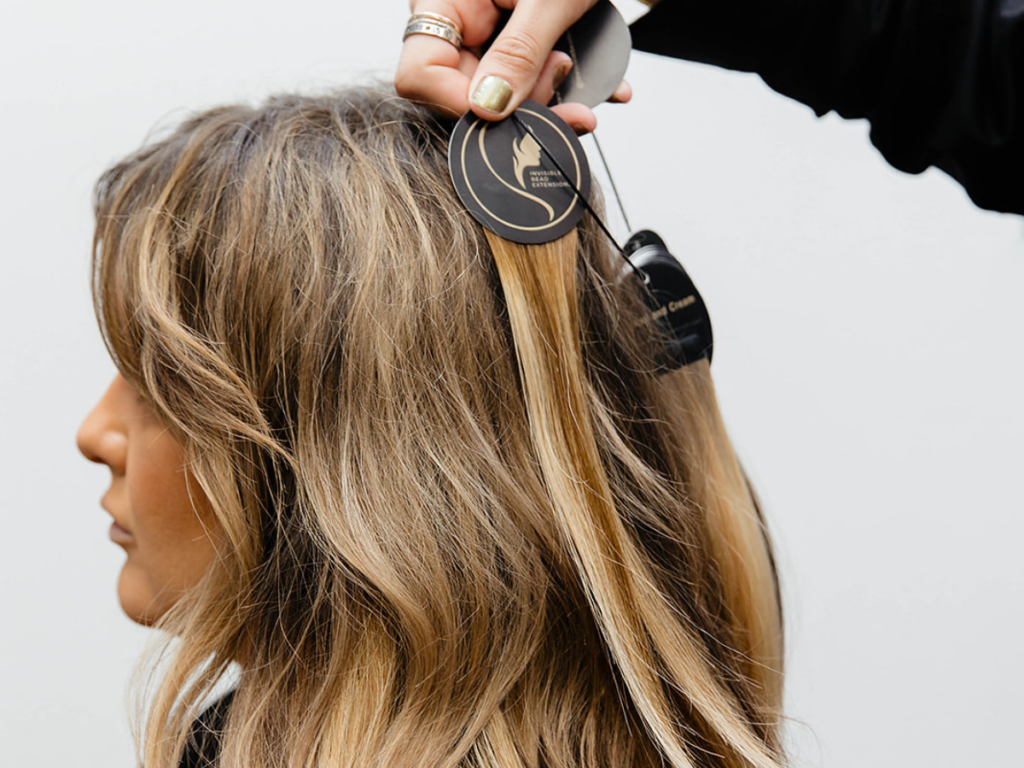 Elevate your hair journey with M'Bardot's transformative extension experience. Drawing inspiration from our muse, Bridgette Bardot, we intertwine timeless elegance with modern expertise. Every strand, sourced from premium brands like Bellami and Invisible Bead Extensions, mirrors the luxury our brand embodies.
If you have any questions call the salon at (586) 598.9060
Our seasoned stylists, Stephanie and Samantha, meticulously tailor the extensions—be it sewn-in wefts, K-tips, I-tips, or Tape-Ins—to resonate with your unique desires and natural hair texture.
A traditional method where wefts of hair are sewn onto braided natural hair using a needle and thread.
Benefits:
Provides a natural look and feel.
Suitable for thicker hair types due to the support structure.
Long-lasting with proper care.
Allows for versatility in styling.
Also known as keratin tips. Individual strands with a keratin-based tip that are fused to natural hair using heat.
Benefits:
Provides a seamless blend with natural hair.
Lightweight and comfortable.
Allows for free movement of hair.
Durable bond ensures longevity.
Also known as microlinks/microrings. Extensions with a shoestring-like tip that are attached to natural hair using small metal rings or links.
Benefits:
No heat or glue used, reducing potential damage.
Can be adjusted easily without fully removing.
Offers a natural hair flow.
Safe and secure attachment method.
Sections of hair placed between two adhesive strips and pressed together to create a bond.
Benefits:
Quick application process.
Lays flat against the head, offering a discreet look.
Suitable for thin or fine hair types.
Gentle on the hair and easily removable.
Before and After Extension Gallery
Step into a visual journey of transformation at M'Bardot. Our Before & After Gallery showcases the artistry, precision, and passion that goes into every service we offer.
From subtle enhancements to dramatic makeovers, witness firsthand the difference our expertise brings. Let these testimonies inspire your own beauty evolution and imagine the possibilities that await within our salon walls.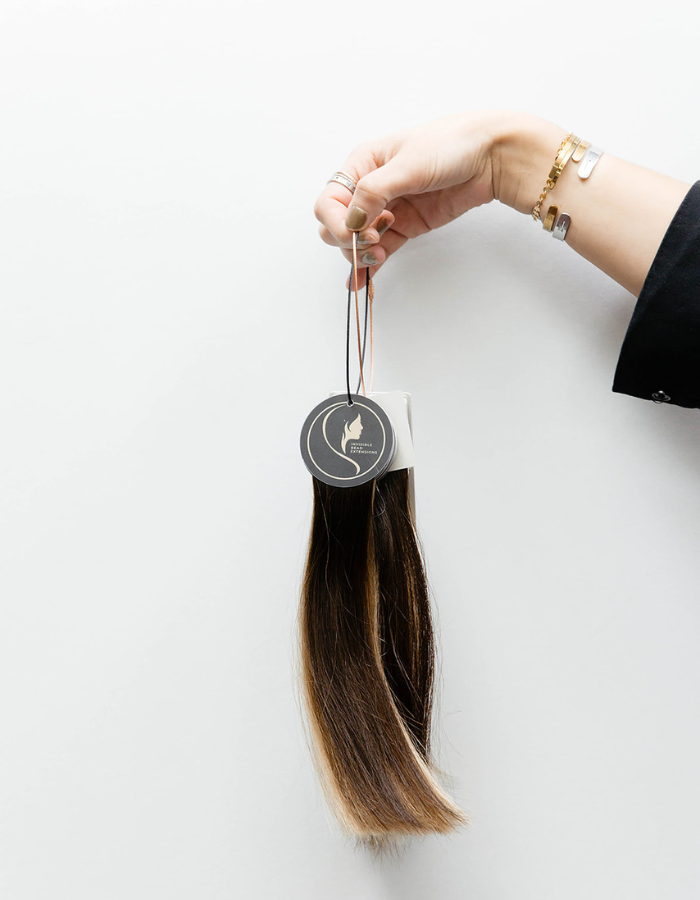 Your journey to impeccable hair extensions begins with our comprehensive consultation at M'Bardot. Recognizing that each individual is unique, we've tailored a process that delves deep into your hair aspirations and needs:
Personalized Discussion: Meet with our seasoned extension artists to share your vision, concerns, and queries. We're here to listen and guide.

Hair Assessment: We'll examine your hair type, texture, and health, ensuring the best possible match and technique for your extensions.

Customized Recommendations: Drawing from our diverse extension types, we curate a recommendation perfectly suited to your desires and lifestyle.

Pricing & Scheduling: Understand the investment and book your transformative session. Ask us about our payment plans. And remember, when you decide to embark on your extension journey the same day as your consultation, the $45 consultation fee is directly applied toward your extensions.
At M'Bardot, every strand matters, and every consultation is a step towards achieving the hair of your dreams.