Step inside and embark on a beauty journey tailored just for you. From the moment you arrive to the final, fabulous touch, immerse yourself in the luxurious world of M'Bardot Salon. Here, every detail is curated to pamper, transform, and inspire. Discover the essence of beauty, the M'Bardot way.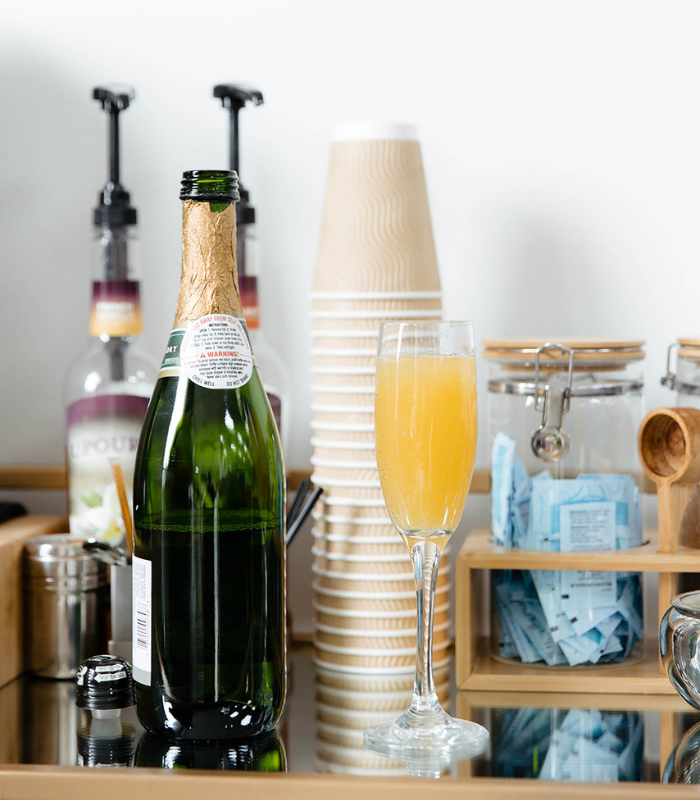 Settle in and indulge in our range of beverages. Whether you prefer coffee, tea, champagne, wine, or water, we've got you covered. Enjoy our selection of delightful snacks to complement your salon experience at M'Bardot.
Let your relaxation & pampering begin.
Tailor your appointment to fit your needs. From a rejuvenating scalp refresh to a glossy hair add-on, our menu is designed to elevate your salon journey.
Choose from our selection:
Scalp Refresh – A soothing treat for your roots, revitalizing your scalp for optimal hair health. $8

Gloss Add-On – Uplift your hair's shine and texture, giving it a radiant finish. Starting at $30

Eyebrow Tint – Define and accentuate your brows, adding depth and dimension to your look. $10

Conditioning Treatment – Deeply nurture and hydrate your hair, ensuring a soft, silky texture. Starting at $15

Hair and Scalp Detox (Malibu) – Purify and renew with a comprehensive cleanse, eliminating impurities for refreshed hair and scalp. Starting at $35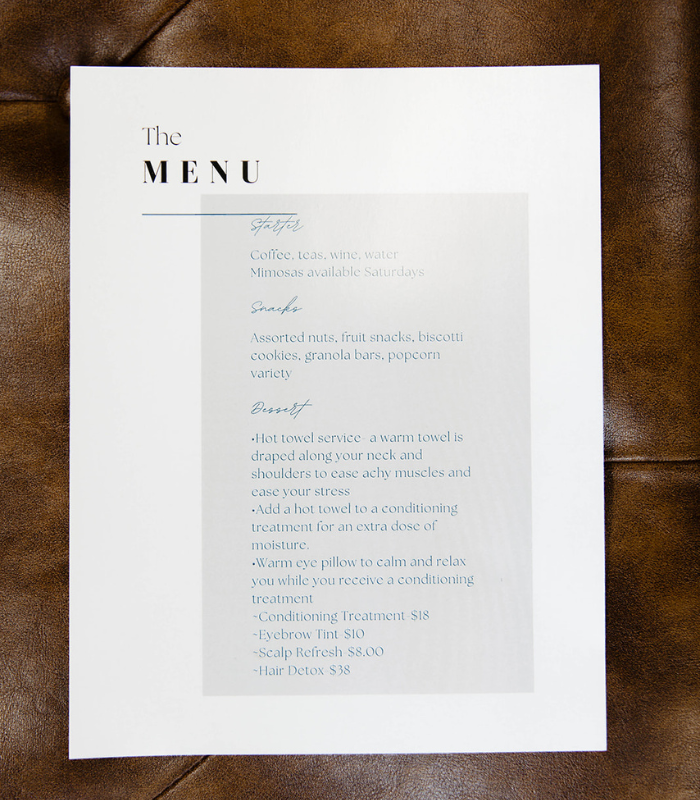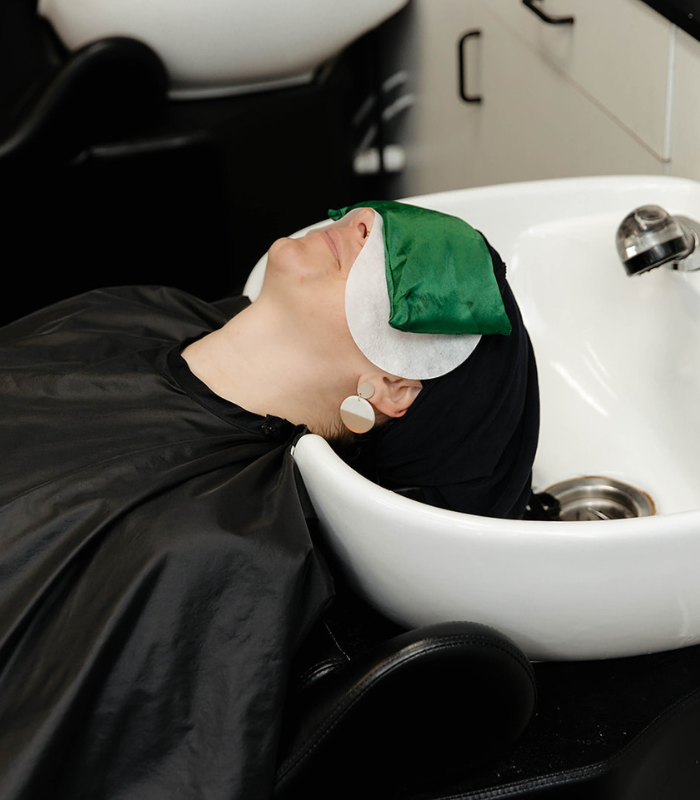 Lay back and embrace a serene oasis with our unparalleled shampoo experience. As the world drifts away, a warm towel gently drapes across your neck and shoulders, soothing achy muscles and diminishing stress.
Elevate this indulgence by pairing a hot towel with a conditioning treatment for that extra moisture boost. And to deepen your relaxation, a warm eye pillow is placed over your eyes, offering a moment of pure tranquility. 
Beauty Meets Sustainability
Our commitment to the environment is as strong as our commitment to your beauty. With ECOHEADS showerheads, enjoy a luxurious wash while conserving resources and ensuring pure, clean water for your hair. The benefits are manifold:
Reduces water & energy usage by up to 65%
Increases water pressure
Filters and purifies water
Introduces negative ions to soften the water
Removes sediment, rust, and sand
At M'Bardot, we seamlessly blend luxury with sustainability.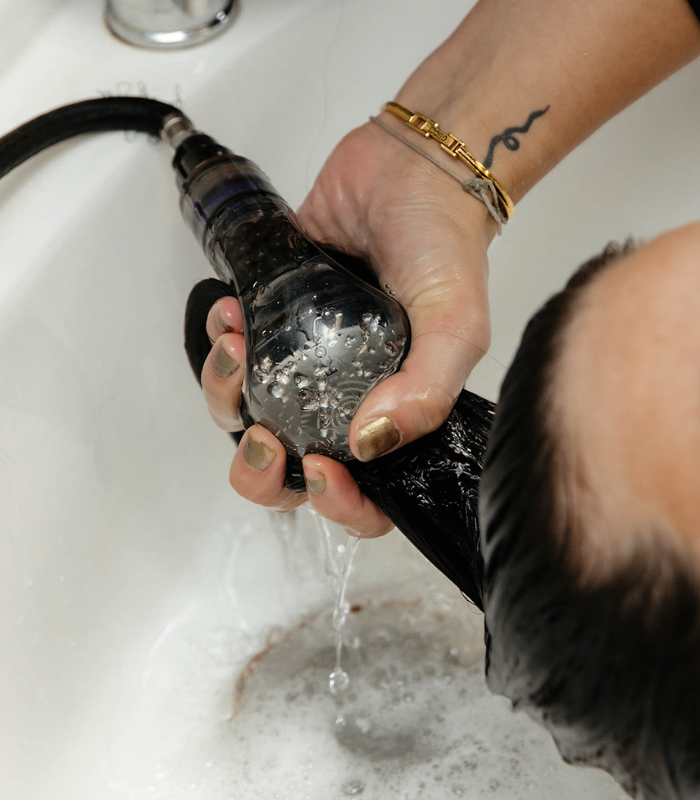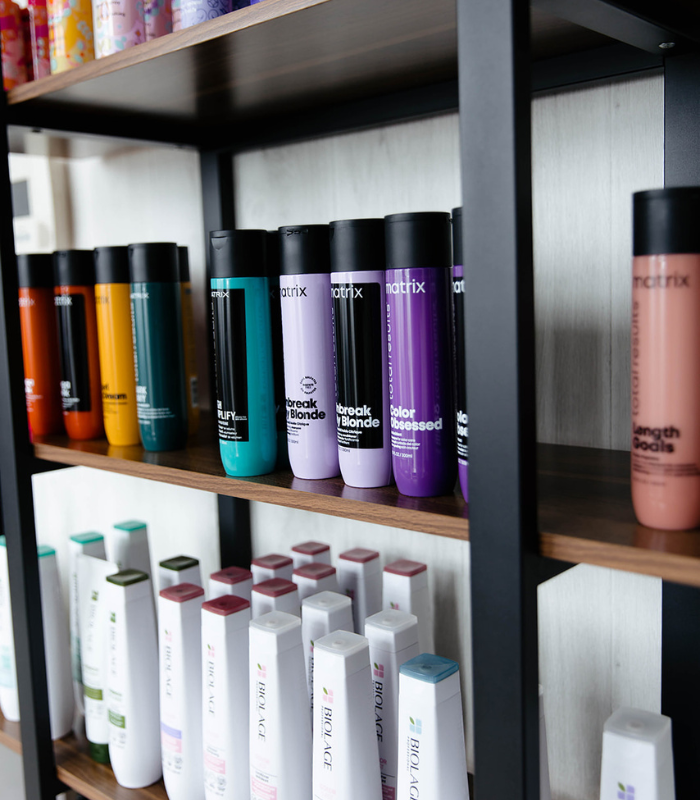 Maintain with Salon-Quality Products
The beauty achieved at M'Bardot doesn't end when you leave our chairs. Extend the life and vibrancy of your style with our curated range of salon-quality products. Investing in top-tier hair care means preserving the health, color, and texture of your locks.
Our team will guide you to the perfect products tailored to your hair type and style, ensuring that you continue to turn heads long after your salon visit. Your hair is a testament to our artistry—let's keep it shining.


Brands We Love & Carry:
Matrix
TIGI
Biolage
Farmasi
Amika
A Warm Welcome Awaits:
New Guest Offer: Dive into the M'Bardot experience! First-time clients, enjoy a special $20.00 off your initial appointment. (Applicable for services over $50. Offer not to be combined with other promotions.)
Sharing is Caring:
Referral Program: Spread the M'Bardot love! When you introduce a friend to our salon, they enjoy $20 off their first appointment (for services over $50), and as a token of our appreciation, you'll receive a $20 discount too!